Assisi: the spiritual capital of Umbria
23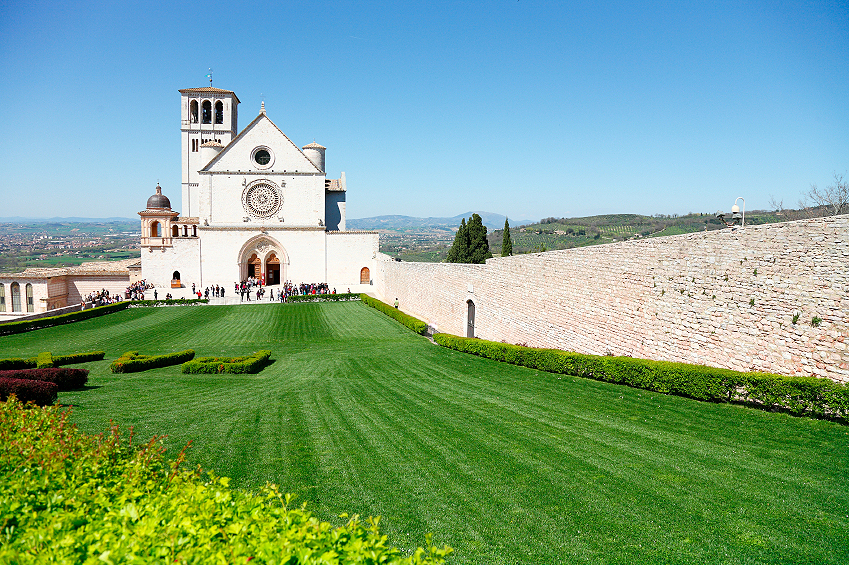 Nestled on a hilltop in the region of Umbria, lies the magnificent settlement of Assisi. Part of the province of Perugia, this town is known all over the world. You may have heard the name 'Assisi', and perhaps may have thought of it as some kind of 'important religious place with a great big church'. Well, you are correct. But it's also much more than this.
Assisi is hailed as the spiritual capital of Umbria, a region located in the heart of Italy. Reached by plenty of bendy roads that provide outstanding views, this town makes its presence well and truly felt, as it looks down on the beautiful countryside. The first thing that you'll notice is the Basilica di San Francesco. This would be that 'great big church'. As you approach Assisi, you can't help but be amazed at the sheer beauty of it, and that's from far away. Wait until you get up close and personal with this astonishing World Heritage site.
The grandness of the Basilica takes your breath away. As you enter you're met with stunning vaulted ceilings, decorated with frescoes. Built in honour of San Francesco (or St. Francis) who was the founder of the Franciscan Order, this famous pilgrimage site is definitely worth your time, whether you have come for religious reasons or otherwise. You can simply enjoy the peace and solitude, despite the fact that there are a whole load of people jostling about next to you. Here, it seems like they just fade into the background. Make sure you've got your camera because you'll want to remember this place. Even the view over the countryside is just terrific!
Big churches aside (yes, there is more than one), this town is not just about religion and remembering St Francis. Lovers of art and architecture will be more than satisfied, and if you're a fan of traditional, well preserved medieval towns with cobblestones and narrow little lanes, you'll have a field day. The best way to explore is on foot, by either starting at the top and working down, or vice versa. Make sure you wear sensible shoes though, as there are plenty of hilly bits! Be warned- you may need a pick-me-up once you've finished! And there are many restaurants and coffee bars to tempt you, many of which have a wide selection of gorgeous cakes and other sweet things. Perugia is famous for its chocolate after all!
A visit to this historically and religiously significant Umbrian town is a must for any visitor to Italy. Whether you come for the religious aspect, the medieval architecture or the little shops selling beautiful local crafts, this place really is a centre of tranquility.