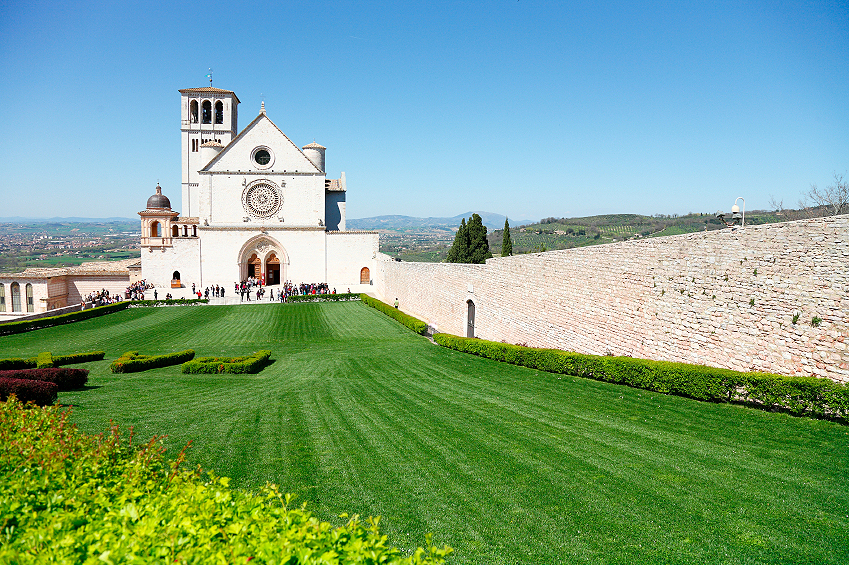 Nestled on a hilltop in the region of Umbria, lies the magnificent settlement of Assisi. Part of the province of Perugia, this town is known all over the world. You may have heard the name 'Assisi', and perhaps may have thought of it as some kind of 'important religious place with a great big church'. Well, you are correct. But it's also much more than this.
Assisi is hailed as the spiritual capital of Umbria, a region located in the heart of Italy. Reached by plenty of bendy roads that provide outstanding views, this town makes its presence well and truly felt, as it looks down on the beautiful countryside. The first thing that you'll notice is the Basilica di San Francesco. This would be that 'great big church'. As you approach Assisi, you can't help but be amazed at the sheer beauty of it, and that's from far away. Wait until you get up close and personal with this astonishing World Heritage site.
Situated in the unspoilt Tuscan countryside and overlooking the Elsa Valley at no less than 334 metres high, is the medieval town of San Gimignano, (yes, it is rather tricky to pronounce!) with its famous 'belle Torri' or 'beautiful towers'. Built between the 11th and 14th centuries, the towers were used to watch out for any approaching enemy. As these towers began to spring up, everyone wanted in on the act and of course, to have the highest tower. Although only 14 towers now remain, they undoubtedly create an air of dominance among the surroundings. However, if looking at medieval towers (however impressive they may be) isn't really your cup of tea, there's plenty more to keep you occupied.
The town of San Gimignano town was once an important relay point for pilgrims and developed into a prosperous settlement, producing specialities such as saffron. Beautiful works of art began to adorn the churches and other buildings, and you can still see them today, in all their glory. In the historic centre of San Gimignano there are several masterpieces of the14th and 15th centuries, so a visit to this town is a must for any of you art lovers.