Roberto Benigni: Clown, Comedian, Celebrity
30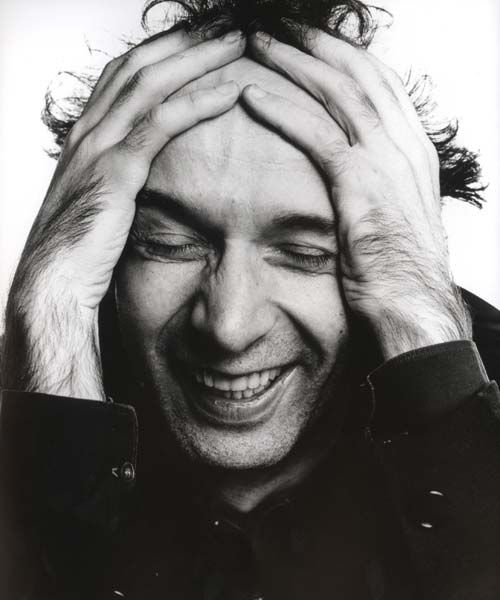 Ask any Italian to name a fantastic Italian film and you can almost guarantee they will say 'La Vita è Bella!' (whilst gesticulating wildly to express just how good the film really is). And what makes this film so great? Well, it's not only the touching story of a Jewish man, finding ways to help his son survive the horrors of a concentration camp during 1930′s occupied Italy, but the actor who plays this particular man: Roberto Benigni.
Described as being one of the world's funniest men, Roberto Benigni is also one of Italy's most popular actors. Although his fame stretches far past the Italian borders and he is well known in the USA too. Born and raised in Manciano La Misericordia, in the province of Arezzo, Tuscany , this Italian had humble beginnings as a street performer, and even played a clown and a magician in his early teens. He was later discovered by the director of an experimental theatre group, and subsequently moved to Rome.
Benigni not only found fame as an actor, but also as a writer and director, and he had great success with his own productions. Now, Roberto's skills in English have never been, shall we say, highly praised, but he managed to make his first English language debut in 1986 in the film 'Down By Law'. He proved himself (and his English skills) even further, by taking his 'Tutto Dante' tour to America, after having toured Italy and attracted an audience of about a million, who witnessed his recital of the 'daring, bold poetry' (as said by the man himself) of The Divine Comedy. Roberto seems to especially enjoy showcasing his witty and satirical performance in Florence, in the beautiful Piazza Santa Croce with its grand, majestic Basilica. During the summer of 2012, and in previous years, he enthralled many with his lively, nighttime show in this incredible setting.
Unfortunately for Benigni, not all of his films were hits (it happens to the best of us). His 'Son of the Pink Panther' was regarded as being not only unsuccessful, but also, well, not very funny. But this ddn't seem to bother the actor and his incredible performance in 'La Vita e' Bella' (Life is Beautiful) proved his acting ability. In fact, 'La Vita e' Bella' received a whole host of award nominations and actual awards, including Best Actor (Roberto of course) and Best Foreign Film.
And it looks like Roberto's popularity is continuing. Recently cast in Woody Allen's 'To Rome with Love', he makes a return to cinema, playing a part which can be described as 'endearing', despite the fact that during the film he drops his trousers to show whether he prefers boxers or briefs. He later pointed out that in real life he's a boxers man. So, now you really do know all the important details about this famous Italian funnyman…